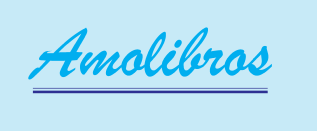 Amolibros
provides complete publishing services designed to assist authors who wish to consider self-publishing but wish to avoid getting overburdened by the time-consuming aspects of either production or marketing or both.

When you decide to publish your own book it is important to pay attention to detail and to ensure that your finished product is not only a well-executed and professional piece of production but also produced in a way that is going to be suitable for your marketplace. In other words the book must look right for the audience that you hope to sell your book to.
Amolibros
, a publishing consultancy for authors and publishers, through using professional experts in the publishing and printing industries, will help you achieve your objectives as sensibly and economically as possible.
You remain in control

You receive expert professional advice on all fronts – editorial, production, marketing, sales – when you want to publish your own book

You pay suppliers directly, suppliers that are used by the conventional publishing industry

You publish under your own imprint – you are the publisher

You will not be given misleading expectations

Download self-publishing guidance notes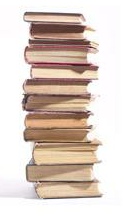 Download self-publishing sales & marketing info

Download self-publishing web services

info

Check out latest industry news on our newswire

Wherever possible, authors and publishers are encouraged to visit
Amolibros
- our publishing consultancy offers a personal service and we find that talking to an author in depth about his or her manuscript can help enormously in the publishing process.

The
David St John Thomas Charitable Trust Annual Prize for Fiction
.
Amolibros
' clients have won the fiction category three years running. 2004
Seagem
by Wallis Peel, 2003
The Magic Mooncat
by Lois Fenn, 2002
Silent Shadows
by Eva Maria Knabenbauer, and in 2005 the children's book category was won by Rosemary Pickering with
Great Oak Little Acorn
.
Amolibros is pleased to offer ebooks as well as more conventional publishing. Books are published through Smashwords so that they are available in a range of formats:

Online Reading (HTML)
Online Reading (JavaScript)
Kindle (.mobi)
Epub (open industry format, good for Stanza reader, others)
PDF (good for highly formatted books, or for home printing)
RTF (readable on most word processors)
LRF (for Sony Reader)
Palm Doc (PDB) (for Palm reading devices)
Plain Text (flexible, but lacks much formatting)
Plain Text (viewable as web page)

Books usually go into their premier catalogue so they also become available through major online retailers such as Barnes & Noble, Sony, Kobo (formerly known as Shortcovers), Borders (powered by Kobo) and Apple, and other distribution outlets coming soon. Costs involved can be quite modest. For further information contact Jane Tatam, Loundshay Manor Cottage, Preston Bowyer, Milverton, Somerset TA4 1QF. Answerphone / fax: 01823 401527, email amolibros@aol.com